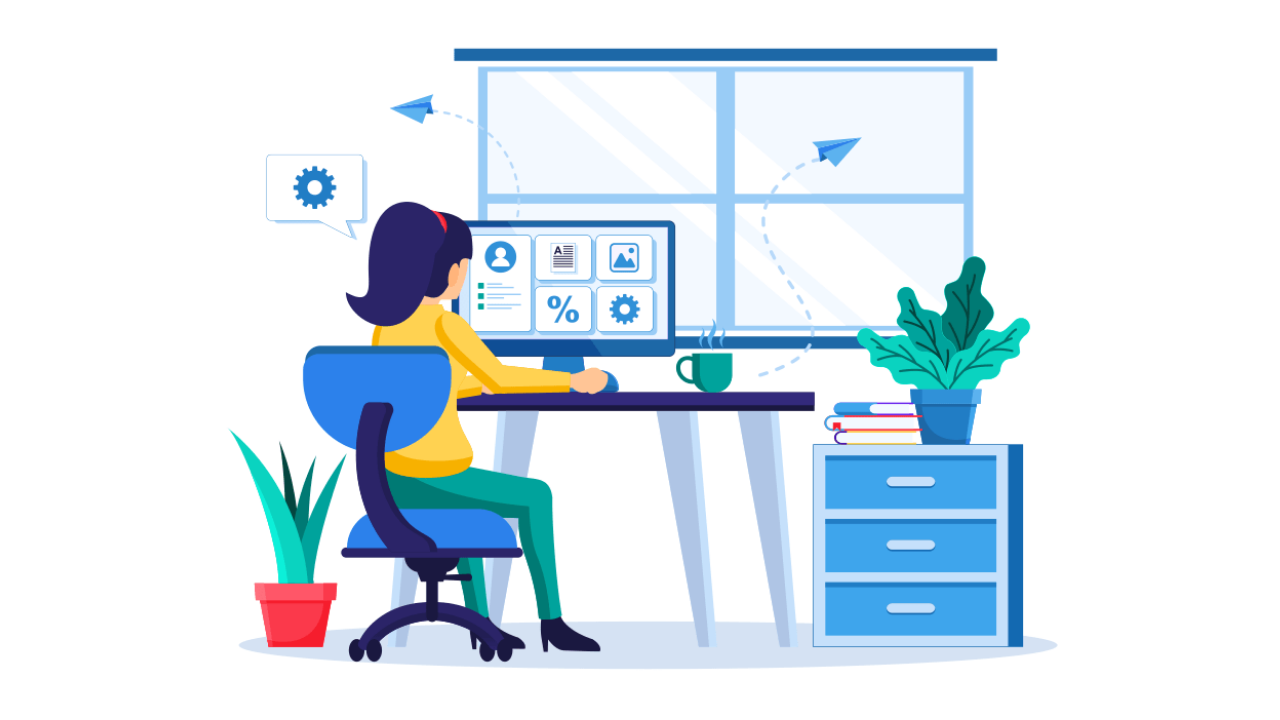 Ever since digital marketing was introduced, online and e-commerce businesses have gone to a whole new level. Connecting and reaching the targeted audience has been easier. Social media platforms are an additional perk to digital marketing. Since more than 70% of the population (including teens, millennials, and older people) uses social media, it becomes easier to promote products and services. Learning digital marketing has thus been the need for all young and emerging businesses. Digital marketing companies in Jaipur help you learn tips and tricks about digital marketing in just 30 days.
One of the best ways to get in-depth information about digital marketing is to start your own blog and learn from your experience. When you start your blog, you learn things like SEO (Search Engine Optimization), social media marketing, WordPress, and many other aspects of digital marketing.
Digital marketing companies also prefer posting blogs frequently to increase engagement. When you start your blog, you will find practical information on various aspects of digital marketing. At first, things will get tough, but as you put forth your effort and work hard, you will enjoy the process. Apart from this, a blog can also help you make money online, live a life without employers, work anywhere, and travel the world and make money. Staring with blog writing is one of the easiest ways to learn digital marketing.
Next to blogging, you can also learn digital marketing by subscribing to a paid digital marketing course. You will find plenty of online marketing courses offline and you can also learn digital marketing online. Paid digital marketing courses will provide you with practical information and help you with placement assistance.
At the end of the course, you will also be eligible to receive various digital marketing certificates that can add value to your resume. Digital marketing companies in Jaipur also prefer people who professionally know how to scale and optimize any business through digital marketing.
LinkedIn has come up with a learning site where you can find tons of skills development courses. Yes, you will also find digital marketing courses in this forum. The only downside to this portal is that it is not free. The site is only available to lead LinkedIn members. However, you can get a free demo and watch all the required talks. If used with complete care, Facebook teams can be a great resource for learning and skills development.
Today, you will see that many bloggers and digital marketers have started their own Facebook groups. Bloggers and digital advertisers regularly share videos, talks, exciting deals and donations, content, and other resources to such groups. So, you can join these groups and learn digital marketing online. Digital marketing companies also share their experiences through live sessions and webinars on social media platforms like Facebook and LinkedIn.
Following digital marketing influencers, attending seminars and webinars regularly, and joining digital marketing forums will also help you learn digital marketing in no time. Digital marketing companies in Jaipur also consider freelancing or interning with known digital marketing companies for better understanding and experience in digital marketing.