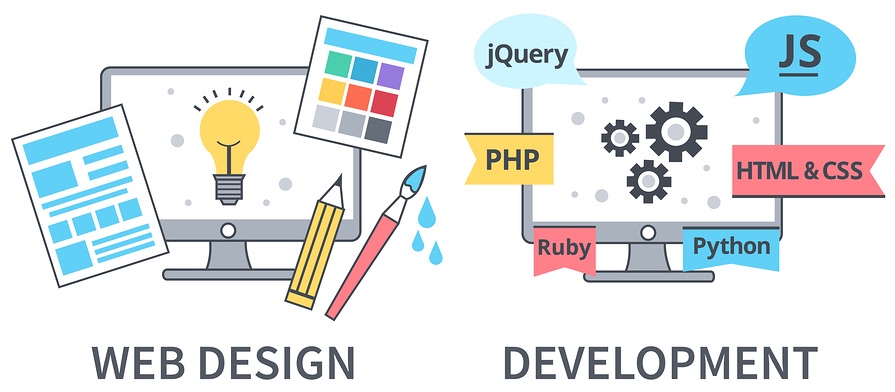 Digital socialite is a leading web design & development company in Jaipur. We provides you with advanced web design services which include smooth navigation on your website, customization, compatibility with all devices, the aesthetic arrangement of your website with a proper call to action which will result in more lead generations.
Web design & development
We design and develop websites according to our client's requirements by following a well pre planned process, this procedure leads to a reliable and stable product delivery in the deadline. 
Standing out in a web development can be a fun uphill task for a web development service business if the website is not designed properly. It can impede the growth of any business. Your website represents you in front of visitors in the digital market, where many other options are available for them. 
If your website is not visually appealing and doesn't create an impression, then visitors will not stay at your website and you will lose a potential lead and conversion.
This is why web designing plays an important role in increasing sales and becomes an integral part of your business. Apart from creating a good impression on a visitor, a well-designed website shows consistency in your website, displays your services and your operating manner, improves search engine optimization for your website.