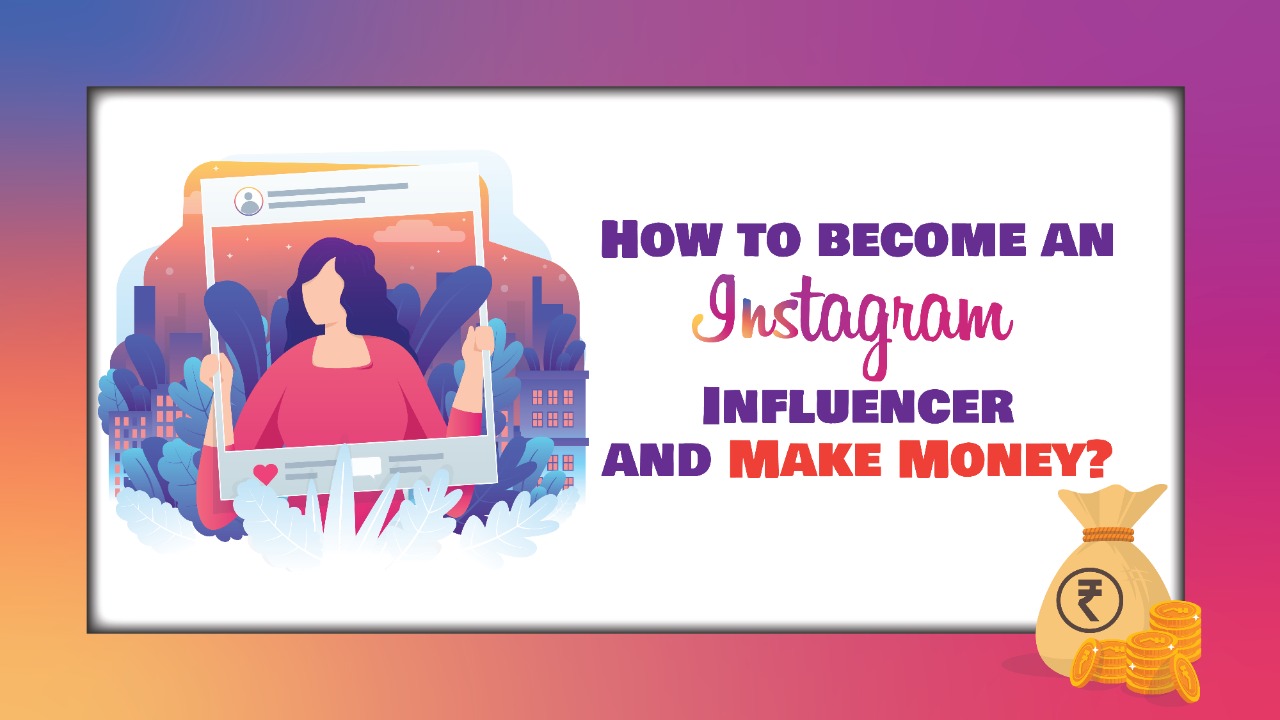 In the year 2021, Instagram has become an inseparable aspect of people's lives.
Instagram also has grown in popularity as a platform for marketers to advertise their products. According to Influencer Central, customers rank Instagram as the sixth most effective platform for influencing their buying decisions.
So, It's understandable that you desire to be a paid Instagram influencer.
What exactly is an Influencer? What do they do?
Influencers use the social media platform to create distinctive content for themselves and the brands they work with. They could make video tutorials, flat lays, and review articles, among other things.
Influencers nowadays have no bounds in terms of what they can accomplish.
Influencers are persons who have the power to influence a significant number of potential consumers, subscribers, viewers, and so on.
Typically, these influencers use social media channels to review and endorse items or services.
What do You Need to Do to Become an Instagram Influencer?
Now, let's jump into today's topic, How you can start your journey to become an Influencer-
Choose Your Niche- 
A unique perspective on a particular niche you choose. Millions of Influencers compete to "out-influence" the rest in a world where you need to stand out.
And what better approach to stand out than to be yourself and express your unique perspectives on the subject that you know so well.
Choose a niche topic and become a master of it. You can grow your influence over time.
Create an Instagram Business Account to Get Started
Unlike a personal Instagram account, an Instagram business account allows you access to a range of features that can help you expand your following.
A business account provides you access to Instagram's built-in analytics tool, which offers you comprehensive data and analysis on your followers.
Make Content Strategy For Your Page-
Decide how frequently you'll post, what manner you'll employ (casual vs. professional, for example), and what features you'll include in your content. Fresh content keeps and develops your followers' list, as well as pleasing the algorithm.
To be good, recognizable, and famous for what you do, you need to do it in the most authentic way possible.
 Networking Within Your Niche-
Connect with professionals on social media and attend industry events to learn more about them. You need the ability to network & build connections within your industry. It would help you to grow in your niche and can establish you as a known influencer.
Post Consistently-
Keep up with what's going on in your field and post about it on your Instagram page. It will go a long way toward becoming an influencer if people can look to you to break news in your sector.
It isn't enough to simply publish material. You must provide value to your followers' lives by creating new content or offering a distinct perspective.
Respond to Comments And Engage With The Community-
Take the time to respond to comments on your Instagram page. If you make people feel like they know you, they will be more willing to follow you and communicate with you.
Maintain an online presence that isn't limited to your channels. Start a conversation, tag other influencers, join in on Instagram's latest trends, and so on.
Follow Influencers and Give Shout Outs-
Follow other influencers and tag them in your posts to get their attention. They may be willing to reciprocate if you can acquire their trust. This may cause some of their followers to follow you back.
Assess Your Efforts With Data-
Regardless of what you do, you should never forget to track your progress!
Track your followers, interaction, and other data with the analytics tool provided by most social networking platforms. These stats might assist you in obtaining sponsorships by demonstrating your influential status.
Some Basic Techniques You Need to Follow to be Consistent in Your Instagram Game-
Create a Bio that can relate to your niche and include contact information in your bio.
Use adequate hashtags
Share Your stories and make a personal level connection with your followers. Give people a reason to believe in you, follow you, and engage with you.
Use Instagram Stories, Reels, IGTV, and Livestreams to engage with your page more.
Tag relevant brands and contact them for promotions, collaborations, etc.
How do Instagram influencers make money?
The amount of money you make as an influencer is determined by your industry, the number of followers, and the conditions of your agreement with the company that pays you to market their product or service.
Sponsored posts are a way for influencers to get money. Because your sponsored posts reach all of your followers, you can charge a fee for them.
Conclusion on How to Become an Influencer and Make Money –
Because social media influencers can now quantify their audiences, influencer marketing is the latest thing in digital marketing right now.
Everyone starts at the beginning, with no followers and no one knowing their identity. What defines how influential you are in the steps you take to establish a following.
So, Just go for it. Begin right now! When it comes to being an Instagram influencer, the possibilities are unlimited.