Are you also one of those who want to start their digital marketing journey, but are not sure what the right steps can be in the direction of your decision.
In today's day and age, there are certainly many questions revolving around the topic of digital marketing. More and more youth are looking to make their future in this opportunistic career in this modern generation.
Many people question whether they can learn digital marketing on their own or is it necessary to enroll themselves in costly certification programs to get a successful career in digital marketing.
The answer is simple it 'Depends', if you can afford the expensive training course then there will be no denying the fact that your path for digital marketing will be easier because a certificate from a reputed institute can stand you out from the rest of the crowd.
However, if you ask me that is the only way to have a career in digital marketing. Then, the answer will be 'NO' of course the first way is a lot easier for starting out but until you do not know your stuff very well and dedicated towards yours work even the certificated from most famous institute cannot help you to have a bright and successful career.
And the second part of the question, many free resources all over the internet can help you to gain basic concepts about digital marketing and give you the base to stand on it.
What is Digital Marketing?
Before we get started, let's define what digital marketing is. Digital marketing is the practice of promoting and selling goods or services on the Internet through the use of integrated marketing campaigns like search engines, social media sites, and pay-per-click (PPC) ads.
You will find an audience interested in your brand, engage with them, and follow them before they become customers using digital marketing.
How to Learn Digital Marketing for Free?
To be effective in Digital Marketing, you must learn how to use a variety of online marketing technologies. You must also obtain the necessary details to merge it to produce the best possible outcome.
It's a difficult task that requires dedication and perseverance, but the great news is that you don't need to attend college or take a classroom course to be a Digital Marketing expert. So many lessons, including free and charged, are available on the internet.
There are several tutorials available online, both free and paid. A simple Google search for "Digital Marketing Course" yields millions of results. Bear in mind, however, that not all of them are useful.
We would recommend some free courses for you that may help you with digital marketing.
Free Courses For Google Analytics-
Google analytics is important to ascertain the progress and performance of digital marketing campaigns. The courses below will help you catch up with google analytics and start using it to monitor campaigns.
Google Analytics For Beginners– Google has introduced a course for analytics that consists of four units and 17 lessons.
You can do a free course and learn how Google Analytics works, how to navigate menus, reporting, and setting up dashboards and shortcuts to other key areas of learning.
Google Analytics Individual Qualification– It includes both basic and advanced level of google analytics concepts.
Google Data Studio– It teaches you how to interpret data in charts and tables that link to a broad range of data sources, helping you to speed up the report-building process by using engaging built-in sample reports and exchanging ideas with your team.
Free Courses For Search Engine Optimization-
SEO is the process of improving the website's content and technological framework to achieve higher rankings in search engine results pages (SERPs). There is some SEO course that can help you build your basic skill.
Alison Diploma in E-Business– It provides the free charge digital marketing certificate course. This certification course covers many areas but specifically, it focuses more on SEO.
The SEMrush Academy is an excellent platform for digital marketers. Search engine marketing (SEM) learning materials and tests are available for free at the academy. You will earn SEMrush certification by taking the SEMrush SEO Toolkit test.
Also, Read- Why SEO is Important?
Free Courses For Email Marketing-
Email marketing is the most personalized way to communicating with your customers and target your potential customers.
Email marketing basics, how to create an email list, maximizing ROI, creating emails, and evaluating email campaigns are all covered in Mailchimp's free email marketing strategy guide.
The free email marketing certification course from HubSpot will teach you how to develop an email marketing strategy that will help your company expand. Contact management, segmentation, email deliverability, and email analysis are among the topics covered.
Free Courses For Pay Per Click Advertisement-
PPC is a big digital marketing tool that is the perfect way to get people to visit your website if you're a new company that isn't even ranked organically in the top positions on Google.
The free PPC University from WordStream offers online learning opportunities to help you improve your PPC and digital marketing skills, with lessons for both beginners and experienced users.
A free 36-lesson PPC fundamentals course is available from SEMrush. The course is0only five hours long and covers several different aspects of pay-per-click ads, ensuring you acquire the skills you need to start and manage your PPC campaigns.
Free Courses For Social Media Marketing-
The single best way to reach relevant target markets online is through social media.
The Social Media Quickstarter from Constant Contact is a free course that teaches you how to combine social media and email marketing to get the most out of both platforms.
This course is designed for beginners in social marketing and includes real-world examples of how to apply the lessons.
The free Twitter marketing guide from Hootsuite is a detailed guide to getting started with Twitter marketing.
Hubspot offers a free social media marketing course. It's an excellent place to begin learning. Many of the topics are thoroughly explored. The teachers are all experienced who are well-versed in their fields.
Free Courses For Content Marketing-
Content marketing entails creating high-quality, great content that other websites would want to feature and connect to increase the brand's visibility and authority online.
Hubspot's free Content Marketing Certification Course is an amazing addition to creating, repurposing, and promoting digital content. The course is made up of 11 lessons spread through 32 videos and requires only about 4 hours to finish in your free time.
Neil Patel, one of the most influential figures in digital marketing, has developed a free step-by-step guide to content marketing that is intended to bring new digital marketers to the idea of storytelling as the main sales tool.
A free beginner's guide to content marketing and how to use it to increase brand awareness with a targeted audience is available from Optinmonster.
How to get Hands-On Experience in Digital Marketing?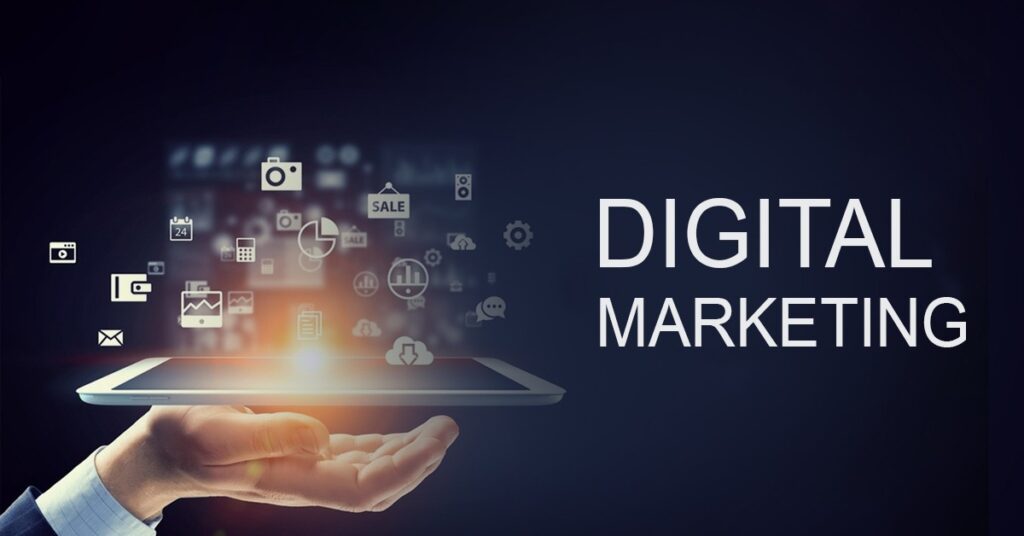 For getting the hands-on experience you have three choices.
Internship
Simulators
Apprenticeships.
Internship-
If you have the time, internships are a perfect way to gain practical experience. You'll have people on your team who will assist you in growing.
Simulators-
Many online courses (e.g., Coursera, Stukent, Udemy, and others) have simulations at the end of the program to see whether you could put what you've learned in this course.
This is yet another excellent way to get your feet wet in the field of digital marketing.
Apprenticeships-
Digital marketing apprenticeships have recently become more common. You'll be associated with a trained mentor who will show you how to complete tasks.
Conclusion
Now begin your career. Pick a good subject you would like to learn about (e.g., SEO, Email Marketing, Social Media Marketing, etc.) and get started!
Everyone will try to give you advice and tell you what the best digital marketing strategies are. Our recommendation is to hear and learn it from someone who knows exactly what they're doing.