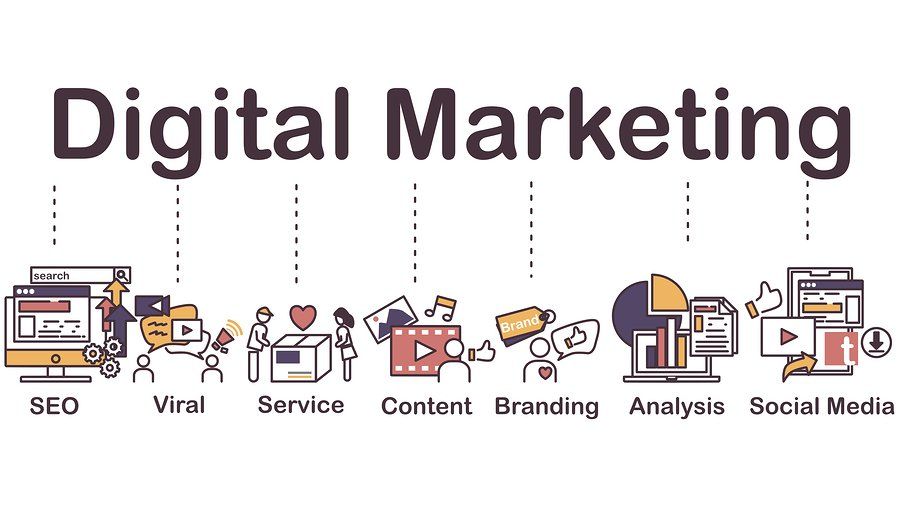 In the digital world, trends are changing every year because of new technologies. These changes affect the domain of digital marketing. As a digital marketer or a small business, we need to keep up with the latest trends in digital marketing like Search Engine Optimization (SEO), Social Media Campaigns, email marketing, paid advertising on Facebook and Google adwords to stand out in the competition.
Here are five trends every digital marketing team should implement for their strategy.
1. The Rise of AI
In the present era, Artificial Intelligence demand is increasing in every sector. mostly in the banking and healthcare sectors.
AI can be an effective tool for marketing too.
AI can automate day-to-day basic tasks like recording website traffic, keyword recommendation to optimise a company's organic search, and predicting what customers like the most according to their past purchases and browsing history.
As a result it is important to use AI for your Digital Marketing strategies if you are looking for a growth.
2. The Personal Assistants
Digital assistants like Alexa and Google Assistant are becoming more and more popular by the day.
Many businesses use chatbots to automate customer service, which helps with the handling of customer enquiries on online platforms like social media channels and email marketing.
Because of this, they sound like actual personalities. This makes it more comfortable and enjoyable for customers to interact with your company.
3. Contest on Social Media
A social media contest is one of the best ways to engage your audience and encourage them to buy your product and service.
Imagine the t-shirt. Virat Kohli runs around the field, getting pumped up for a free t-shirt. And it works because everyone there is claiming the prize. After all, who doesn't love free stuff?
Isn't it a good idea to engage more of the audience? You can use the same strategy for your online community.
But there are many factors we need to consider for running a Social Media Contest:
1. Your desired outcome.
2. Which platform will be used to run the contest and for how long?
3. What is your offer and how much will it cost?
4. What will you ask the contestant, and how will you manage their entry?
5. What is the criteria for choosing the winner and what is their price?
Remember one thing, always be honest and trustworthy when running a contest. Everyone loves free things, and they will willingly give their personal details and time to the brand they trust and support.
4. Mobile First Marketing
Mobile phone users are increasing nowadays. And the percentage of mobile users is much higher than the percentage of tablets and laptop/desktop users. So, keeping this in mind, businesses need to create mobile-friendly content to rank higher in search engines.
You need to optimise your website design like this, so that it will automatically adjust to a smaller screen. AMP (Accelerated Mobile Pages) also makes content load faster on smartphones and tablets.
5. Multi-channel marketing
The days of depending on websites and phone calls are over. We need to connect with customers using multiple channels of interaction.
From multiple channels, I mean, setting up your social media account, creating a blog, website, whatsapp group for hosting webinars and events, etc.
Focusing on one channel is not good enough for business. They need a unified approach which will allow them time to create content for each platform. while maintaining their brand voice.
Conclusion
It is necessary to be aware of future trends so you can prepare yourself and stay ahead of the competition. According to my opinion, AI is the future of marketing. And every business should start investing in AI.