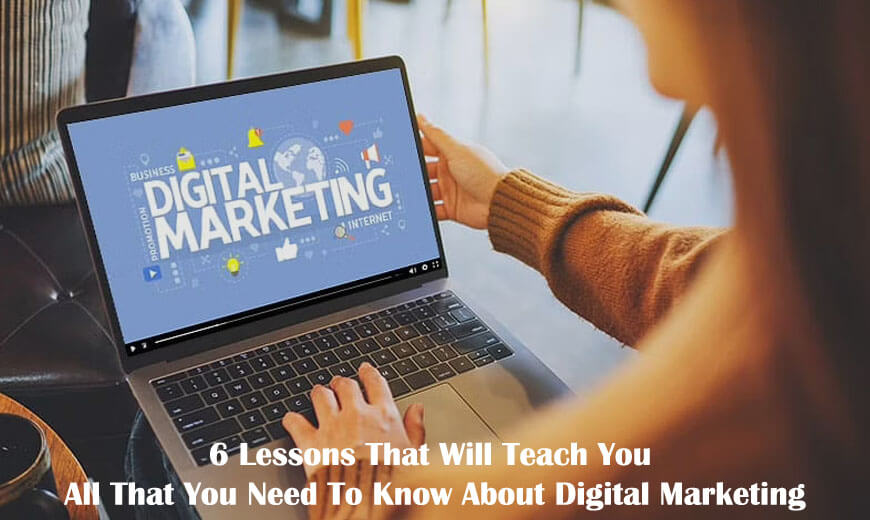 Digital marketing is certainly a new concept for all those who have been into traditional mode of marketing since a very long time. For those who have just entered into business, marketing in itself is a fairly new practice to them. Therefore, there are my digital marketing courses available these days which help you learn, understand and adapt to digital marketing. Following are some of the lessons you need to learn about digital marketing –
Focus on brand values and not on their products or services :–
Any brand or business is known for its product and services. No doubt in it but, as a digital marketing company, you should always on the brand values. Digital marketing companies in Jaipur also emphasise on the point that showcasing the brand values of a brand helps attract new customers. It also allows the customer to believe and trust the brand.
Introduce yourself to your users through various channels:-
Digital marketing executives in Jaipur recommend introducing your brand through various channels like YouTube, Facebooks, Instagram, Websites, etc. This helps in collecting a larger number of audiences at the same time. According to the digital marketing courses provided, people use different platforms according to their likings and preferences.
Use storytelling:-
Digital marketing specialists recommend expressing your business concept through stories. Linking every piece of content with one another and creating a story out of it helps understand the business better. Digital marketing companies in Jaipur use this technique of storytelling for better engagement.
Interact with your audience:-
Conducting live sessions time to timeadd on to be one of the best techniques to take feedback from the public. Feedback is as important as generating sales. Feedback gives your brand a scope of improvement. The digital marketing courses also suggest taking the valuable customer feedback to keep improving. Improvement and newness are the two things that help any business sustain in the market.
Try to get your users to talk about the brand:-
Brands are using a lot of user-generated content because it brings them great results.Digital marketing company in Jaipur make sure that the users give honest opinions so that they can improve their service accordingly. User generated content increases social proof because users see that other people buy the products or services they want, listen to or read their good opinions and, therefore, increase the chances that they end up consuming. Digital marketing specialists say that if the users are delighted by the product, they will recommend it to others through mouth publicity or posting pictures or videos about it.
Appeal to emotions:-
Digital marketing executives in Jaipur like giving an emotional appeal to their marketing strategies. The Indian audience likes an emotional approach to publicity. Thus, making relevant and relatable content makes it obvious that users will get attracted to your service. Digital marketing courses also advice making content with respect to the target audience.
Now since you know the tips and tricks to ace digital marketing, get started with growing and increasing sales for your business. Growing and expanding the business is the only moto of digital marketing other than generating sales, Say the digital marketing specialists.