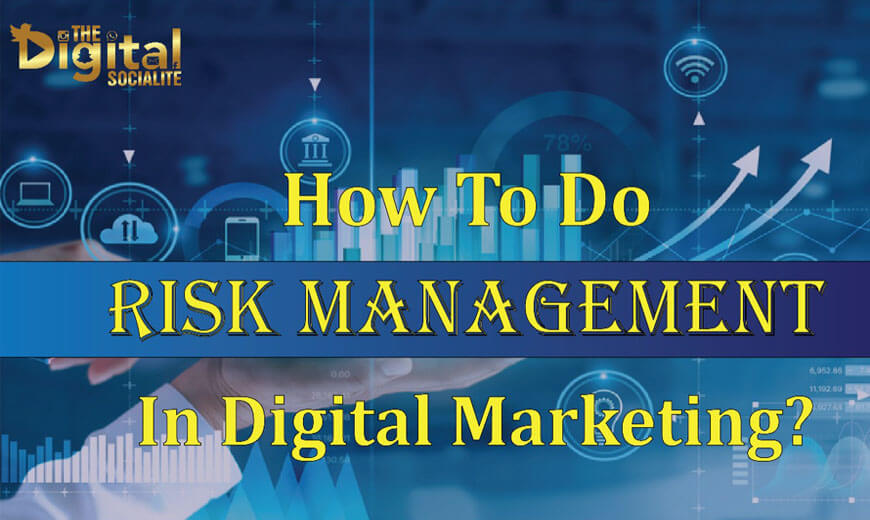 Digital marketing risk includes Cybersecurity risk, third-party risk, operational risk, and a variety of other sorts of risk that's why it's crucial to have a solid plan for risk management In digital marketing. These dangers might negatively influence the financial performance of a company, operations, or brand.
Though risk management is the duty of the entire business, there is always a single point of contact who leads and monitors the project; that individual is the Risk Manager.
The digital world opens up new possibilities, but it also introduces new threats that must be considered and managed successfully. It's critical to create a durable and realistic framework for actively controlling, managing, and maximizing your digital assets if you want to maximize your digital potential.
Manual and Digital Risk Management In Digital Marketing
Many firms haven't upgraded their risk management in digital marketing systems in years, relying on that instead of manually review processes to keep track of risks and enhance communication. This approach is slow, includes replication and repetition across departments and units, and allows for much human error.
It forces your advisors to fill out workbooks, crunch figures, and answer emails instead of doing the significant market work that will propel your company along. As an outcome, threats may not be discovered in time, resulting in security risks and other hazards that could've been avoided if an automated warning system had been in place.
This can have a significant negative impact on both your operational effectiveness and your company's reputation. Regulating criteria may also be disregarded, resulting in penalties and fines from the authority.
A digitized risk management system is a unified platform that allows scattered teams to obtain customizable views based on their specific requirements. It also has a detailed display that displays effective implementation, risk levels, and information requirements.
A digital risk management solution powered by artificial intelligence can help a company increase efficiency, acquire better data insights, and identify and resolve problems more quickly.
Key Features of Digital Risk Management Solution
To managing and mitigating risk exposure, business uses one or more online tools. The following are some of the critical aspects to look for in a risk management digital experience:
Automated Risk Assessment:
A digitized risk management system should deliver continual automated risk evaluation for your organization's identified risks based on observed risk indicators.
One crucial risk indication may be the number of scheduled maintenance tasks, such as software patching, that did not occur—if this figure exceeds a predetermined threshold, the server will give out an early warning signal to the appropriate managers.
Risk Prioritization
Your solution should allow you to quantify your risk tolerance and the implications of each potential problem and then organize your risk mitigation efforts accordingly.
Real-Time Risk Reporting
Real-time data streams, such as system outage warnings, credit risk reports, and other industry- and uncertainty data points, should be integrated into your system.
Integration across risks
Operating systems, risk management, internal control, and risk assurance are the three main protection lines. All three sections will have access to this data, and all indicators will be analyzed using the same judging criteria, according to an interactive technology risk management solution.
Intuitive for all users
Not just highly specialized workers, but all users across all sections roles should use a digital risk management solution. Set events, respond to alarms, and acquire pertinent analytics data for future review should be simple for your group members. This will assist you in creating a more collaborative workplace and equipping your team only with the tools necessary to lead with a defined approach.
Mitigating Risk
Until risk management teams can decide how to achieve technology risks better, they must first determine the root causes of the problems they've found. The risk management team now examines how each technology risk may affect the company.
The risk management will then break down the risk solutions for each technological risk into action steps, which would become part of the strategic management plan, progressing from the highest priorities down.
Conclusion
In an era of uncertainty, with cybersecurity risks growing by the day, implementing a best-in-class risk management system is essential for safeguarding your company's long-term viability and success. You'll be to make the most of technology to keep your business safe from any attack if you choose a digital risk management system.